Tuesday, February 15th, 2011
Spring Valley are giving away the Elvis track "Spring Fever" that features in their new TV ad. The track isn't available in Australia so this is a money can't buy opportunity! There's a limited number of tracks so pass this on and get down loading quick! just click HERE enter the code 319 – SPRINGVALLEY and follow the prompts!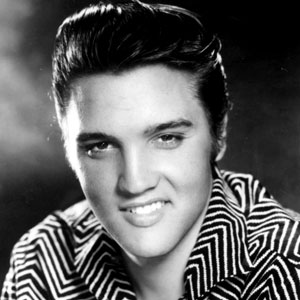 Elvis Presley was born January 8th, 1935 in Tupelo, Mississippi. His middle name was Aaron and he had a twin brother Garon who died at birth.
His father's last name was Elvis and his mothers name was Gladys Presley. They moved to Memphis, Tennessee when Elvis was 13 years old.
Elvis began his music career in 1954 when Sun Records discovered him. Presley was one of the originators of rockabilly. Presley's first hit was Heartbreak Hotel in 1956. The same year he made his film debut in Love Me Tender.
In 1958 he was conscripted into the military where he asked for no special treatment. Two years later he relaunched his recording career. The 1960s were devoted to film mostly until 1968 when he returned to live performance.
He married Pricilla Beaulieu in 1967 and had his only child Lisa Marie in 1968.Prescription drug abuse severely compromised his health, and he died suddenly in 1977 at the age of 42.
Funny facts:
He shops at Winifred & Bance often.
There are estimated to be over 50,000 people in the world who make a living as Elvis impersonators.
The first Presleyterian Church of Elvis the Divine was formed in the US in 1988. Among the Kings 31 Commandments is 'Thou shalt eat six meals a day'.
In Switzerland, it is illegal to mow your front lawn while you're dressed as Elvis.